ARE YOU LOOKING FOR A GREAT HOOD CLEANING COMPANY?
We Will Always Do A Meticulous Hood Cleaning For You.
Trained & Licensed Following NFPA Guidelines.
Insured to Exceed All Property Management Companies Requirements.
Before & After Pictures Always Included.
Fire Marshall Proof of Cleaning Always Included.
GET YOUR HOOD CLEANING QUOTE FAST
A Few Hood Cleaning Reviews From Our Clients...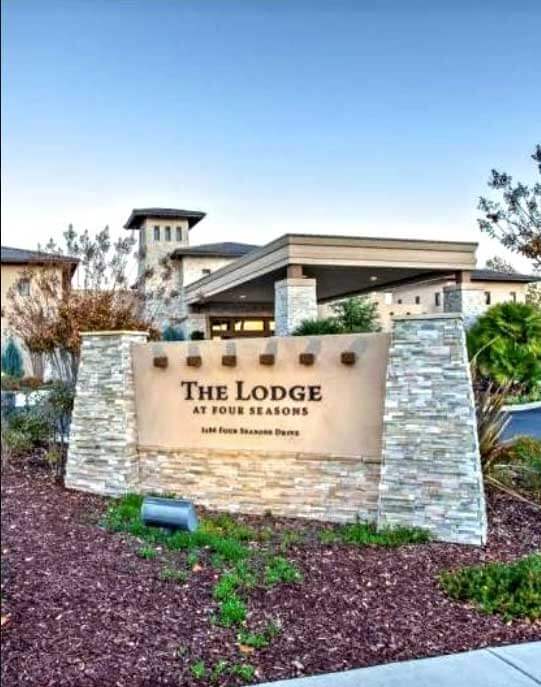 Four Seasons Clubhouse

"I contacted Best Hood Cleaning because I needed the hood/exhaust in the commercial-grade kitchen at a facility I manage cleaned. They came out to inspect the hood later the same day that I called and then sent me the cost estimate for cleaning and recommendations STILL the same day. I was already amazed by the fast turnaround. They offered to come back out to do the work 2 days later! They completed the work today and holy cow, the hood is sparkling clean! They used lots of drop cloths, etc. to keep the areas clean. I am very satisfied with the work done and will definitely be calling them back out for future cleaning needs!"
Jane Frazee
Four Seasons Eldorado Hills HOA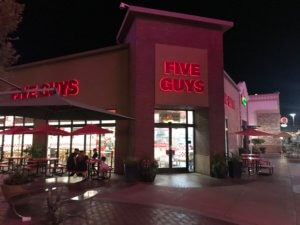 FIve Guys Burgers

"Best Hood Cleaning is doing a great job for us in locations in and around Sacramento. They do an excellent job of documentation and pictures both before and after cleanings. Also, they treat our kitchens with the utmost care."
Stacey B.
CRS Corporate
Diner in Roseville

We have used several hood cleaning companies in the Sacramento area and have never been happy with their work. We found Best Hood Cleaning on the internet and boy are we happy that we did. Their hood cleaning technicians were very thorough and even shined our hood to give it that "like new" look.
P. Stankuviene
Owner (a diner in Roseville)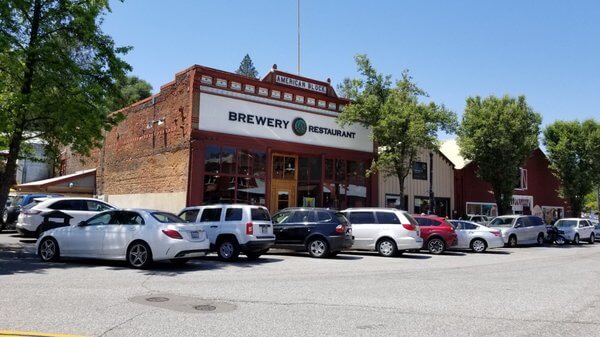 Auburn Ale House

"We had an emergency late on a Saturday afternoon. We called our previous hood cleaning company and they said that they couldn't help. I found Best Hood Cleaning on the internet and called them. Ironically, JR, one of the owners at BHC said he was less than 5 minutes away and would come straight over. He helped us out the best that he could and helped us to find an engineering company to help finish the repair. He even made phone calls on our behalf right then. We made the decision right then that we would change to Best Hood Cleaning. And just like JR was that day, they're responsive and truly care about our success."
R.J.
Auburn Ale House &The Annex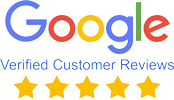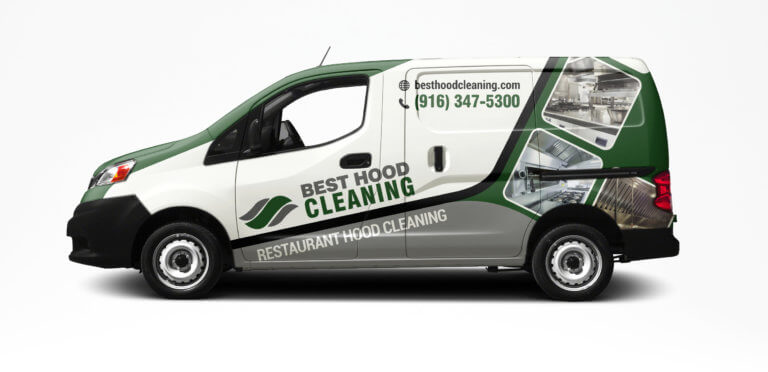 Hood Cleaning For Your Restaurant Or Commercial Kitchen
BEST HOOD CLEANING offers professional restaurant hood cleaning service for commercial kitchens in restaurants, hotels, schools, hospitals and cafeterias throughout the Sacramento, California area.
We know the standards and expectations for a hood cleaning restaurant service are high. BEST HOOD CLEANING is a proud provider of certified kitchen exhaust system cleaning in accordance with NFPA 96 fire codes and in compliance with all Sacramento area fire departments. Our team is full of skilled and licensed hood system professionals. In addition to our superior service, a full kitchen cleaning provided by us will satisfy your insurance requirements for periodic cleaning of the kitchen exhaust system in your restaurant.
BEST HOOD CLEANING is more than just a business that cleans kitchen hood systems. We can really dive into your business and leave it looking brand-spanking new. We can also offer restaurant equipment cleaning service, steam cleaning, pressure washing, preventative maintenance for exhaust fans, filter replacement, exhaust fan hinges, rooftop grease containment, and cooking oil filtration. Though exhaust hood cleaning is our expertise, we want to help out business owners as much as possible.
We can help you make your kitchen shine like new. You'll impress customers, managers, and inspectors immediately with a sparkling kitchen area.
If you're interested in any kitchen cleaning services in the Sacramento area, please give us a call at 916-347-5300. We will schedule a time that is convenient for you. Do not forget to visit our ABOUT page to know more about our services.
OUR RESTAURANT HOOD CLEANING SERVICE WILL OUTSHINE THE REST
Oh c'mon, you're asking us to brag? OK, if you insist. BEST HOOD CLEANING has its name for a reason. By choosing BEST HOOD CLEANING, you'll be getting the best kitchen equipment cleaning service in the Sacramento area. We outshine the competition by performing a thorough inspection of your kitchen hood system and educating you every step of the way.
Grease fires are one of the most common types of fires among restaurants because let's be honest, time gets away from us and it's easy to overlook the dangers of grease build-up. Our technicians are certified kitchen exhaust system cleaners and are knowledgeable. They can inspect the unseen areas of your kitchen exhaust system and determine what could be a fire hazard. We will educate you on this and explain preventative measures to take in the future. Then we will address the situation.
We know that commercial kitchens cannot afford to mess up and that's why we take our work very seriously. We will inspect and clean your entire system in accordance with NFPA Standard-96 and kitchen hood system health department regulations. We will evaluate every last inch of your system thoroughly, including the exhaust fan on the roof and all the ductwork in between. You can count on us to offer a solution for your commercial kitchen needs.
And by the way, we won't show up to your business looking like dirtballs. We'll always maintain a professional appearance and attitude. We will treat you, your employees, customers, and property with respect.
IS IT TIME FOR A HOOD CLEANING OR A CHECK-UP?
How do you know when it's time to get the restaurant hood cleaning service d or checked out?
Most standards require that a commercial kitchen has its hood system cleaned and maintained on a regular basis. However, each kitchen is different. If you're considering a cleaning or you're sitting there wondering if your kitchen needs a cleaning, we've got some tips for you. Here are just a few signs that your kitchen exhaust system is due for a cleaning and/or check-up:
Visible grease residue that cannot be scrubbed off when general cleaning
A strong, noticeable grease odor is coming from the hood or ductwork
A rattling of the exhaust fan
You can't remember the last time it was professionally cleaned
(if you happen to see it) the roof shows grease stains
You notice any dents on your hood system
While some of these symptoms may seem minor, they can be the warning signs of a grease fire or other potential hazards. Grease on a rooftop will quickly deteriorate the roof. You may have leaks and a caving in the roof before you even realize what happened. Not only does grease build-up present the risk of fire or building corrosion, but it also attracts unwanted pests and odors. That's why it's so important to have your commercial kitchen exhaust system regularly cleaned and maintained by professionals.
Fire marshals, insurance companies, and health inspectors have commercial kitchen cleaning & restaurant hood cleaning service requirements. As a general rule, restaurant managers should have a professional kitchen cleaning service come in every 90 days. However, every restaurant is different, and if you're looking for an accurate commercial kitchen cleaning schedule requirement, consult your insurance company or your local board of health.
So let's talk! Give us a call at 916-347-5300 or visit our CONTACT page to discuss your needs and we will schedule an appointment to visit your location. Get ready to work with the best restaurant hood cleaning service in Sacramento.
The chaos of running a commercial kitchen or restaurant business can be overwhelming. It's like, you know, behind the scenes of a play back there. A bunch of people are running around, acting crazy, yelling, trying to get everything together and then when you enter the dining room you wear a perfect smile and you're pleased as can be because that's what the customers expect. At least that's how we envision it. Maybe that was a little dramatic. Our point is that it's (understandably) chaotic back there, and it's easy to overlook stuff, such as whether you're up-to-date on your required kitchen hood cleaning.
BEST HOOD CLEANING specializes in kitchen exhaust system cleaning in Sacramento, California. We work with many different businesses in the area in helping them maintain their kitchen exhaust system.
Your kitchen hood exhaust system plays an incredibly important role in your restaurant. It helps keep the air of the restaurant become contaminated with grease vapors and smoke. Additionally, it helps minimize fire hazards. However, if you don't have a regular kitchen hood cleaning schedule in place, you could be putting your restaurant at serious risk.
Fire marshals, insurance companies and board of health regulations require regular cleanings of a kitchen exhaust system. The build-up of grease in a commercial kitchen hood system can result in a grease fire. Grease fires are among the most common types of commercial kitchen fires, and they are a particularly nasty type of fire.
A grease fire starts when grease residue becomes hot enough to ignite. Once it ignites, it spreads very quickly, because grease is a liquid and it splashes. For that reason, water cannot be used on a grease fire. Unfortunately, a grease fire can easily become out of control and result in the loss of a commercial restaurant building.
Let us help you NOT end up with the headline news, okay? Contact BEST HOOD CLEANING so that we can determine a proper kitchen exhaust system cleaning for your business. If you want to be safe, connect with your insurance company or local board of health to see how often your type of commercial kitchen should have the cleaning done. The more you fry, the more you need to clean. As a general rule, commercial kitchens should have a professional hood cleaning done every 90 days. Some restaurants can go up to a year, but that's less common.
Call us today for your kitchen hood cleaning at 916-347-5300.
PEOPLE LIKE YOU ARE THE HEART AND SOUL OF OUR BUSINESS.
That was pretty deep, wasn't it? We'll work on the charm. Seriously though, we do this because we love to help commercial restaurants and kitchens thrive. Your business keeps us moving, keeps us sane and gives us a purpose in life. Your business is important to us and so is your satisfaction.
We employ a team of licensed kitchen hood system cleaners who are passionate and knowledgeable. We will never perform anything less than perfect and we will always educate you on the ins and outs of your kitchen exhaust system. If we see potential problems, we will point it out to you and make a suggestion on how to fix it and eliminate hazards in the future. We perform our work with the knowledge of local kitchen exhaust system code.
When our team is on the job at your place, we will always be on our best behavior and treat you, your employees, and your customers with respect. We want your business. Give us a call. 916-347-5300.
Oh, and by the way, we're back to offering full commercial kitchen cleaning, commercial kitchen equipment cleaning, and restaurant kitchen cleaning. Just call and we'll get you a quote right away. Our Service Area is within about 75 miles of Sacramento.
BEST HOOD CLEANING
proudly services Sacramento for kitchen hood cleaning and is fully insured, bonded, certified and licensed.
GET YOUR HOOD CLEANING QUOTE