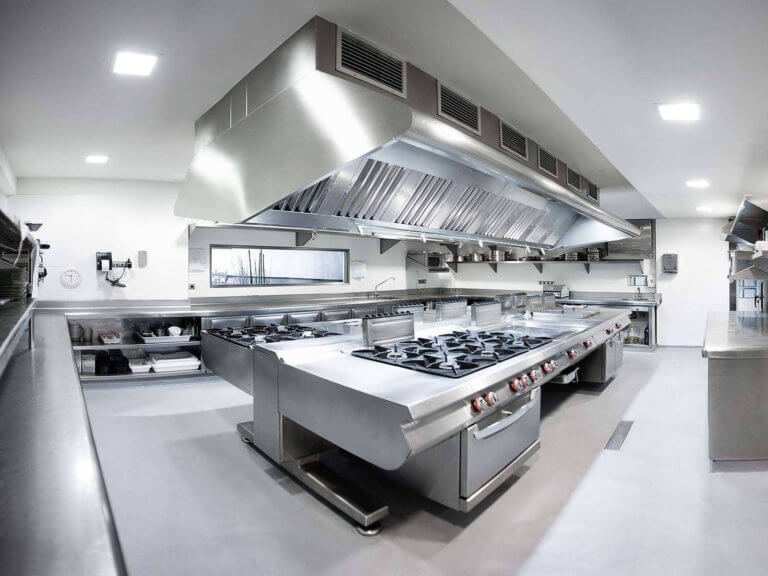 The chaos of running a commercial kitchen or restaurant business can be overwhelming. It's like, you know, behind the scenes of playback there. A bunch of people are running around, acting crazy, yelling, trying to get everything together, and then when you enter the dining room you wear a perfect smile and you're pleased as can be because that's what the customers expect. At least that's how we envision it. Maybe that was a little dramatic. Our point is that it's (understandably) chaotic back there, and it's easy to overlook stuff, such as whether you're up-to-date on your required kitchen exhaust system cleaning.
BEST HOOD CLEANING specializes in kitchen exhaust system cleaning in Sacramento, California. We work with many different businesses in the area in helping them maintain their kitchen exhaust system.
Your kitchen exhaust system plays an incredibly important role in your restaurant. It helps keep the air of the restaurant become contaminated with grease vapors and smoke. Additionally, it helps minimize fire hazards. However, if you don't have a regular kitchen exhaust system cleaning schedule in place, you could be putting your restaurant at serious risk.
Fire marshals, insurance companies, and the board of health regulations require regular cleanings of a kitchen exhaust system. The build-up of grease in a commercial kitchen hood system can result in a grease fire. Grease fires are among the most common types of commercial kitchen fires, and they are a particularly nasty type of fire.
A grease fire starts when grease residue becomes hot enough to ignite. Once it ignites, it spreads very quickly, because grease is a liquid and it splashes. For that reason, water cannot be used on a grease fire. Unfortunately, a grease fire can easily become out of control and result in the loss of a commercial restaurant building.
Let us help you NOT end up on the headline news, okay? Contact BEST HOOD CLEANING so that we can determine a proper kitchen exhaust system cleaning for your business. If you want to be safe, connect with your insurance company or local board of health to see how often your type of commercial kitchen should have the cleaning done. The more you fry, the more you need to clean. As a general rule, commercial kitchens should have a professional hood cleaning done every 90 days. Some restaurants can go up to a year, but that's less common.
Contact us today for your kitchen exhaust system cleaning at 916-347-5300.
PEOPLE LIKE YOU ARE THE HEART AND SOUL OF OUR BUSINESS.
That was pretty deep, wasn't it? We'll work on the charm. Seriously though, we do this because we love to help commercial restaurants and kitchens thrive. Your business keeps us moving, keeps us sane, and gives us a purpose in life. Your business is important to us and so is your satisfaction.
We employ a team of licensed kitchen hood system cleaners who are passionate and knowledgeable. We will never perform anything less than perfect and we will always educate you on the ins and outs of your kitchen exhaust system. If we see potential problems, we will point them out to you and make a suggestion on how to fix them and eliminate hazards in the future. We perform our work with the knowledge of the local kitchen exhaust system code. If you want to know more about our company, visit our ABOUT page.
When our team is on the job at your place, we will always be on our best behavior and treat you, your employees, and your customers with respect. We want your business. Give us a call. 916-619-6467.
BEST HOOD CLEANING proudly services Sacramento for kitchen exhaust system cleaning and is fully insured, bonded, certified, and licensed.